Paaalang Pinoy, the cultural ministry of the Filipino Diocesan Apostolate (Diocese of Brooklyn) organized a talent show entitled, "Basta Pinoy Kasali Ka" on April 28, 2012 at Our Lady of Snows Church, Floral Park, New York. It was a night of amazing talents overflowing the stage with interested Filipino-American gifted children (ages ranging 5 to 19 years old) who showcased their skills specifically in music and dance. The said talent show was the first of its kind under the administration of Fr. Patrick Longalong, the newly installed FDA coordinator, and likewise the first musical competition ever held out of the many shows and recitals hosted by the ministry in previous years. The said show was divided into three groups primarily to distinguish age levels and talent categories, to wit: Group A -5 to 10 years old, Group B – 11 to 14 years old and Group C – 15 to 19 years with all groups having vocal solo, instrumental, dance and vocal group parts.
The competition was opened with a beautiful rendition of the National Anthem and a welcoming remarks. Despite the tight hall stage, the more than 70 participants and performers went out of their way and made extra effort to prepare differently from each other wearing their preferred beautiful attire and costume to boot. Each number was well applauded especially that of the Level C performers.
However, the native traditional dances such as the "Tinikling" with a modern twist and to the tune of Maroon 5 hits made the show more lively and upbeat.
(Note: Pictures shown below are not for reproduction, please)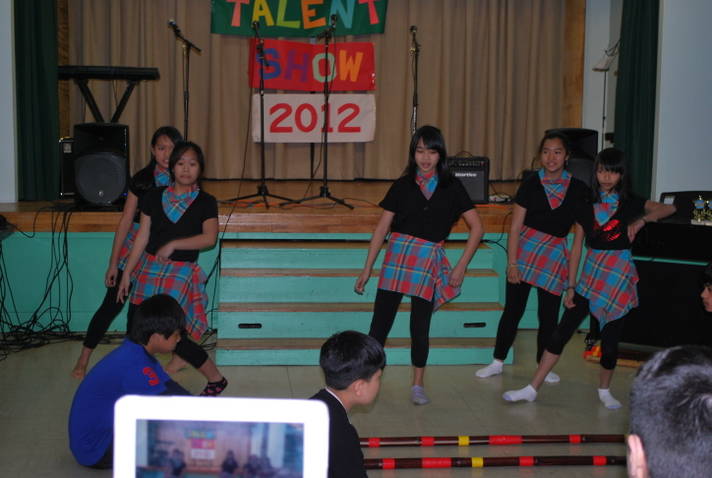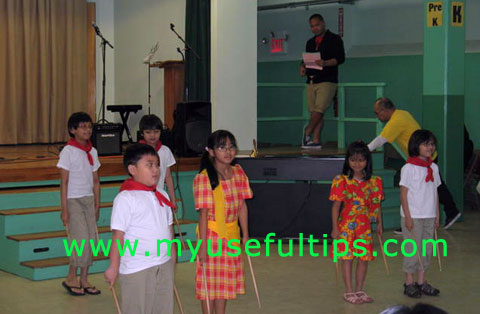 The "Rondalla" intermission number of the FAME youth from Brooklyn headed by Belle Locsin and Judith Manligoy, mesmerized the audience particularly with their rendition of some Lady Gaga repertoire.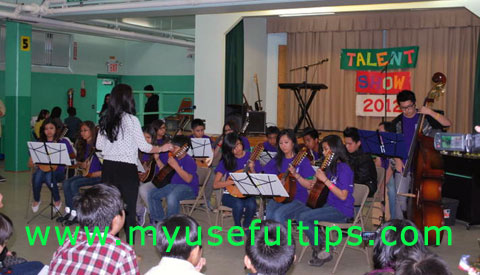 Thereafter, energy and anticipation surfaced as participants waited for the results of the competition. But most of all, everyone enjoyed the refreshments and the same provided energy boost for all the participants and the crowd!
The couple Ricky and Cecile Matela, Edwin Wang and Dinah Cruz all acted as judges of the show. They had a lot of pencil pushing to do as the selection process for the winners was quite mind boggling and tedious.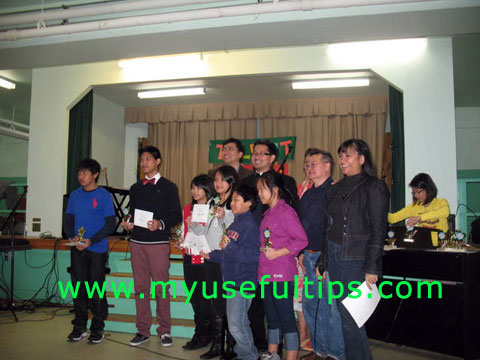 Nevertheless, as efficient as they are, they were able to give the accolades to deserving winners with Fr. Longalong doing the honors of handing over the corresponding awards, trophies and certificates.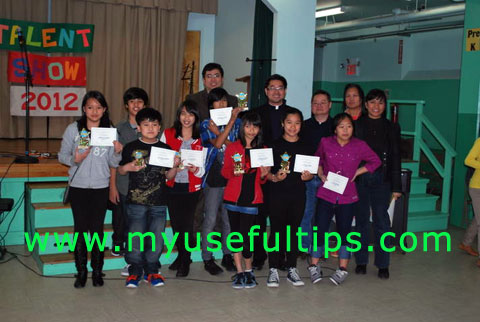 Shown below are lucky winners for each category and age level:
Group A – 5 to 10 yrs.:
Best Vocal Solo – Kira Ricarte PS 7/Elmhurst; Best Modern Dance – Cathy Espina – Marianne Barga Divine Mercy/Ozone Park PS63/Ozone Park; Best Instrumentalists in Trio – Daniel Dinglasan – piano – Marc Oliver Lim – piano – Aidan Lim – violin PS 139/ Rego Park
Group B – 11 to 14 yrs.:
Best Vocal Solo – Julian Pigao PS 151/Woodside; Best Vocal Group "Himig" – KC Lorovico (soloist) – Cathy Espina (soloist) – Angelica Calderon (flute) – Carlo Basconcillo (guitar) – Dylan Taganas (guitar) – Louie Barga (guitar) JHS 157 (soloist) Divine Mercy Academy (soloist) Forest Hills HS Floral Park Mem HS St. Catherine of Sienna Thomas Edison HS; Best Dance The Ates and Kuyas (Modern Tinikling) – Angelica Calderon – KC Lorovico – Cathy Espina – Jasmine Sta. Cruz – Tiffany Gadais – Lawrence de Ocampo – Carlo Basconcillo – Jason Caballes – Michael Sta. Cruz Forest Hills HS JHS 157 Divine Mercy Academy PS 102 PS 18 St. Fidelis Floral Park Mem HS Bellerose PS IS 102 Best Instrumentalist JP Caballess (violin) Bellerose
Group C – 15 to 19 yrs.:
Best Vocal Solo – Ara Felipe Newtown HS; Best Instrumentalist – Randolf de la Rosa (piano) Hunter College; Best Vocal Group R.E. Double Dee Band – Marla Valcorza – Jay Fetalino – Ara Felipe – Diego Arias Newtown HS Brooklyn Tech Newtown HS Newtown HS.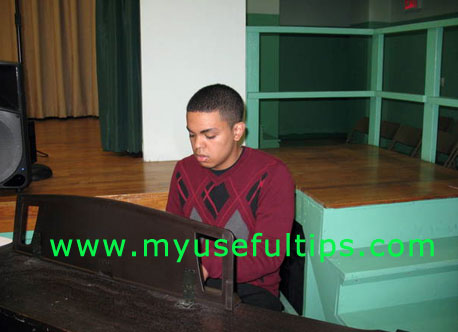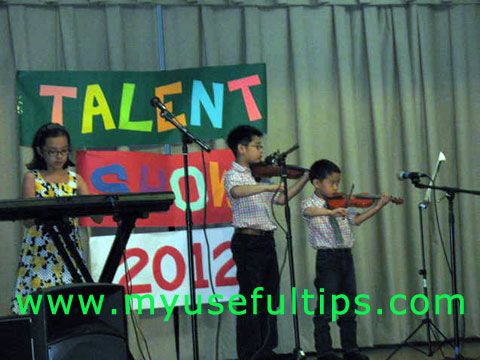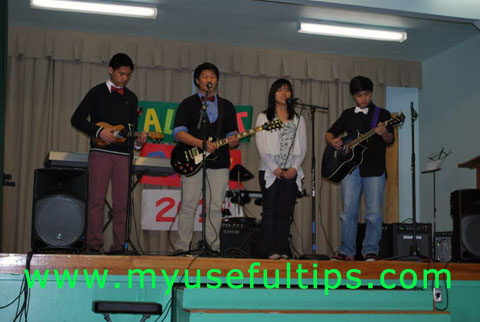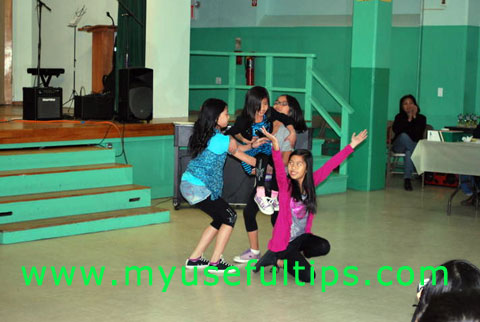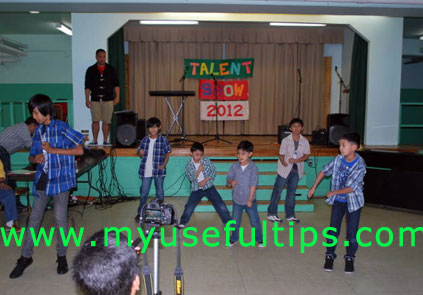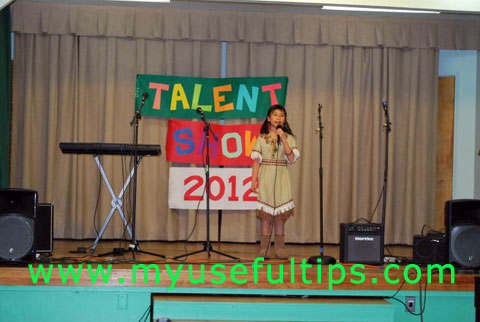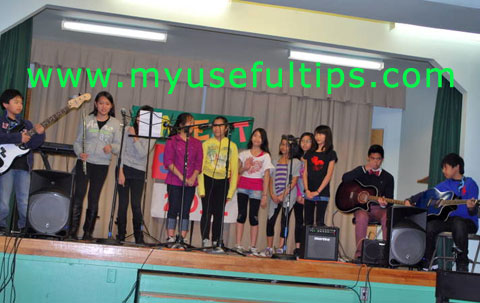 According to the organizers, doing the show was all well worth it. Not only it served as a fundraising effort of the ministry (proceeds of the show shall go to three college scholars of Paaralang Pinoy in the Philippines) but was also a proud occasion seeing a large community turnout of parents, relatives and friends coming together to have fun and entertained by someone familiar to them. Jackie Mariano and John Barlaan, who are both incidentally Paaralang Pinoy alumni during their elementary years, did an awesome job as emcees of the show. John is now attending college at CCNY and Jackie has recently graduated from Hunter College. As grown ups, they now served as "Ate" and "Kuya" during their spare time to the new kids on the block of the present Paaralang Pinoy, so to speak! During the show, they willingly shared their talents in singing and hip hop dancing.
The tandem of Tita Pilar and Tito Jorge served as the post of the event with the assistance and cooperation of the other Titos and Titas such as Tita Lina who were always around to respond to the needs of the participants. It was indeed an amazing event based on feedback from the participants and the audience.
As music and art have a place in my heart, as if I could feel the high energy of those lucky enough to be around! Objectives of the event have been met: it recognized and awarded local talents and to top it all the great show helped raise funds for a great cause! Kudos to all who have helped organized, participated and assisted to make the event a very successful one!