(Feature Article)
The world-renowned University of the Philippines (U.P.) Madrigal Singers (a.k.a "Madz" ) had a series of performances in the U.S. this year's fall season for about two months (September-October) that culminated two days ago in Queens, NYC, and after having two presentations in NYC (one in Manhattan and another in Bronx) and in New Jersey which were all jam packed with crowds of all kinds of people.

I have known the Madz several years back in the entertainment field and since then I have so much admiration of their renditions of all kinds of songs. Every time Madz deliver their songs, it is always with "class" and elegance. Their members who are not only exceptionally talented leaders in the field of music are also gifted with powerful vocal chords such that when they start to sing particularly the "bassers" and "barritoners", it reverberates through time! A music lover myself, I am simply amazed of how the choir members and their "maestro" sing with so much confidence and their voices so powerful that it could knock down a dome to pieces!

What is amazing and unique to Madz is the singing style ("singing while sitting") their founder (Prof. Andrea Ofilada Veneracion) had introduced and which is still being adopted up to now by the new choirmaster (Mark Anthony Carpio). Yes guys, you've read it right! They can sing and belt out pretty well while sitting. People will notice that at the center's stage where Madz would be performing, there would be chairs in a semicircular formation as the choir members together with the choirmaster would sit on those chairs during the performance. Normally in choir groups, the conductor would stand in the middle while the members would likewise stand in any assigned formation. In Madz' case, they are all seated with the conductor at the left-most end of the semi-circle who gives cues to the group when to start and end the song. I understand this kind of specialization in choir performance is likened to the Renaissance musical style where "singers and guests would gather around the table during a banquet to sight-sing and make music together".

For an ordinary choir group like ours to adopt the same method, we would need a lot of breathing in and out and controlling to do it. I would always tell my choir mates to stand straight so as to sing and perform much better. But in their case, it appeared normal and effortless. I was awestruck with their kind of discipline and dedication to their craft and that is why I kept on applauding at the end of each song accompanied with a loud "Bravo"!

Last Friday's performance repertoire include some of my favorites such as Caritas et amor, De Profundis (a local choral works), everything about the opera and broadway musical pieces which include the ABBAcappella, a medley of ABBA songs from the broadway musicale "Mama Mia" and the Circle of Life from "The Lion King" ( love to hear the mimic sounds of the forest and animals), the funny and entertaining "Rain" songs and the local love song "Sana'y Wala ng Wakas". Note that these were done "a capella"! But it was just frustrating that the repertoire had to be changed in midstream to exclude the song "Imagine" as I would have loved to hear their version of the famous Beatles song.
With the Madz members' sheer talents, commitment and support from all sectors, there is no doubt that most of the time, they'll bag the prize in prestigious and toughest international competitions. They have already been labeled as perennial winners! Recent awards received were their victories in the 35th Florilege Vocal de Tours, France and the European Grand Prix for choral singing held in Arizzon, Italy. They were also honored by the United Nations Educational, Scientific, and Cultural Organization (UNESCO) as Artists for Peace, specifically for their promotion of cultural diversity, intercultural dialogue and culture for peace ( still in line with myusefultips blog advocacies!). Madz' members consist of students, faculty and alumni from different colleges of the University of the Philippines, the top educational institution in the Philippines and I should be proud to say this! Mark, the choirmaster, is presently a faculty member of the college's Choral Conducting Department.

(Note:Photos below are not for reproduction and consumption. Thanks)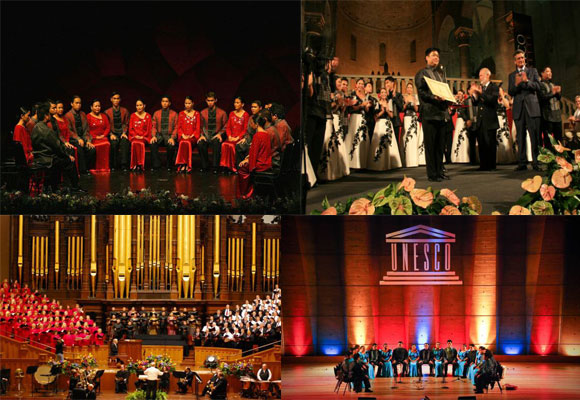 The Madz performance last Friday was memorable on my part. My choir friends were fortunate to have a photo-op with them before and after the show and during the dinner!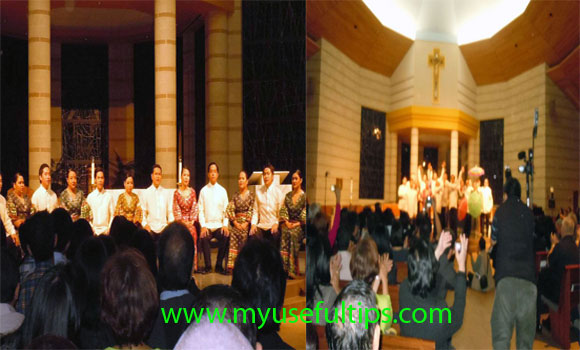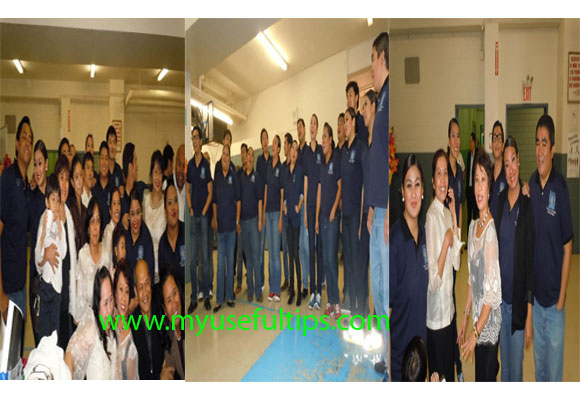 I got lucky enough to have a picture with the choirmaster himself and get his signature with dedication of course for mementos sake! Woohooo!
But this guy won the gold! He had a stolen singing moment with the Madz! tsk, tsk….