Two weeks ago, I wrote about the Simbang Gabi at St. Patrick's Cathedral which kicked off all the Simbang Gabi masses in the tri-state area.
As mentioned in my previous blog, Simbang Gabi has become one of the most important religious traditions, especially for Catholics in the U.S. A series of Simbang Gabi was held in one of the local community Parishes where I regularly visit. A humble missionary priest, Rev. Fr. Richard M., who has recently been assigned in NYC was tasked to officiate the said masses for the entire duration of the nine-day novena. The beauty of this kind of set-up, i.e., assigning one priest for the period covered is that it enables him to prepare and make a follow up of his prayerful talks the previous day. That was what happened in our case, Fr. Richard's homilies served like a nine-day retreat or a series of recollection about the meaning of Advent and Christmas. The 9th day culminated the Simbang Gabi and I thought it was the most memorable and meaningful Simbang Gabi mass ever held at the said Parish. Prior to the main celebration, a brief chanting of Christmas carols was provided by the choir to have a "Christmassy" feeling in the air, so to speak!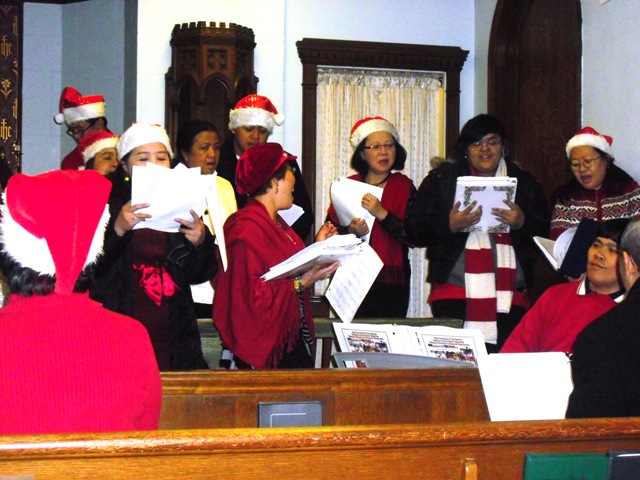 Fr. Richard's homily was unconventional, not just the regular talk, but there was a touch of art to it, accompanied by acting and singing presentation which required impromptu participation from the parishioners.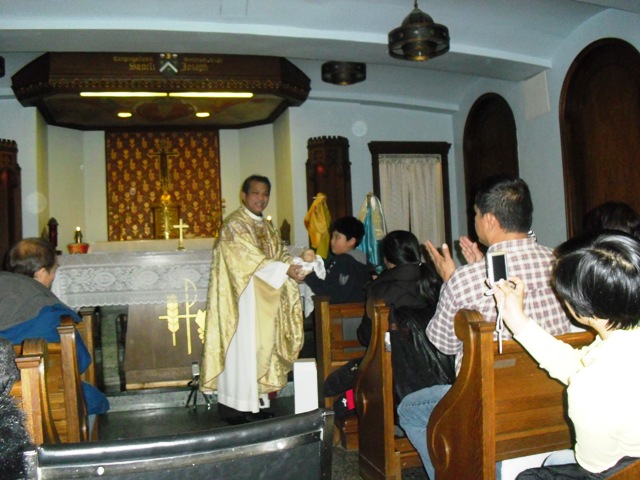 The liturgical music was excellent from my perspective, in fact it made the atmosphere joyful yet solemn.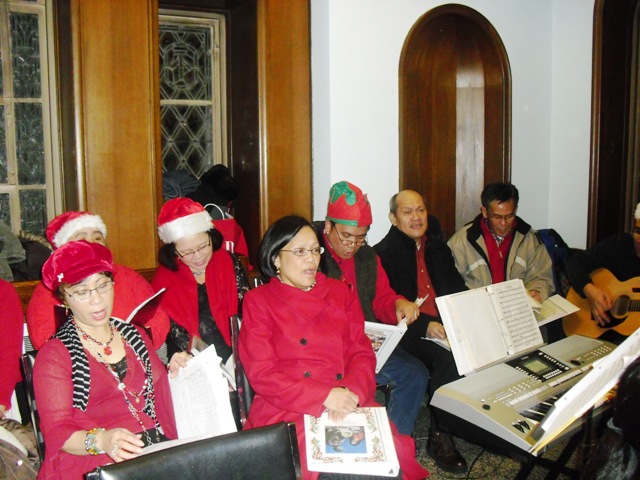 Another Simbang Gabi was held at one of the consulates in NYC. Together with my choir friends, I was able to attend one Simbang Gabi at the said venue which was officiated by Msgr. Oscar Aquino of the St. Lucy's church in Manhattan.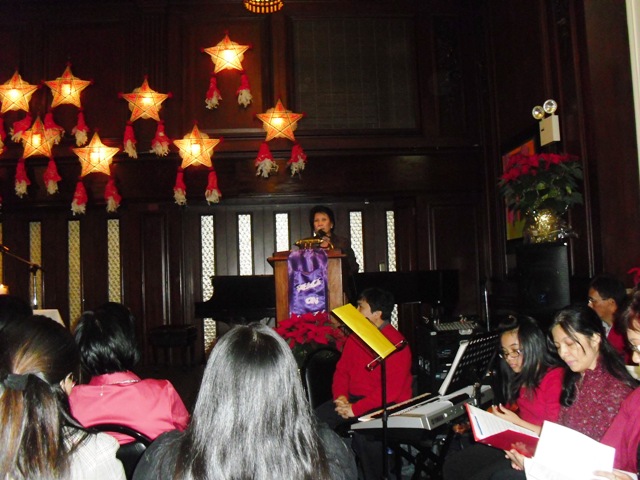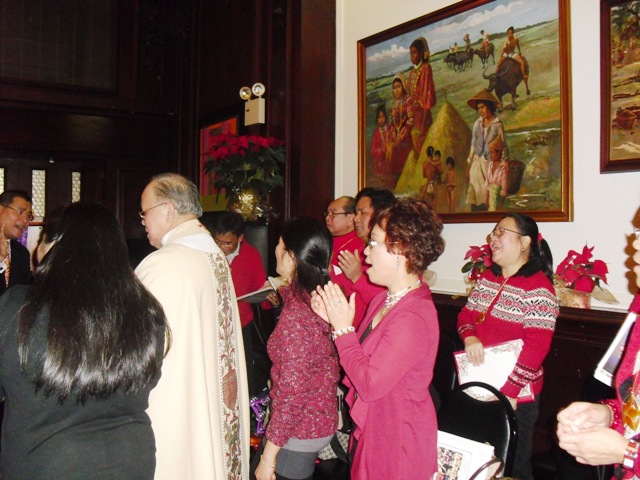 Likewise, our group attended another evening mass at the St. Mary Gates of Heaven Parish, which can be compared like a one-day post Simbang Gabi. It was quite significant and momentous event as our group was invited and given the privilege to sing for a local community mass at the said Church for the first time in its history. Awesome indeed!