Unlike in developing economies wherein majority of the people are struggling to make ends meet, Halloween fun is considered big deal for most of the kids and teens in developed countries like the United States. Lots of halloween hullabaloos (e.g. events, parties, products) about the holiday are being advertised via the tri-media prior to the Halloween night, held in the evening of October 31st , mainly to entice customers into buying or patronizing related products. Some people would then either buy Halloween stuffs, from decors to food, for their homes or trick-or-treating for kids or throw Halloween parties for family and friends. Due to consumer demand, malls and stores would supply the needed things by displaying wide array of Halloween decors, which by the way have likewise evolved through the years, as to colors, sizes, designs, shapes, brands and prices.
This is where commercialization plays a role in shaping the spending habits of people during holidays, be it Halloween, Thanksgiving, Hanukkah, and Christmas. The said holidays nowadays are pretty much highly commercialized, i.e. products are offered on sale, stores are decorated according to holiday theme (e.g. carved pumpkins and skeletons with cobwebs for Halloween), and pre-made costumes (e.g. princesses stuffs from Disney stores) and special candy or chocolate are made widely available, leaving the spirit or the real essence of the particular holiday being forgotten.
Despite the foregoing, Halloween preparations in NYC are definitely felt and visible. There are a couple of homeowners who go out of their way to buy stuffs for Halloween decors, and lots of candies for trick-or-treating where kids in their best pretty or monster like costumes would normally go door-to-door in their neighborhood. My experience last year was a bit disappointing. I placed my favorite handcrafted basket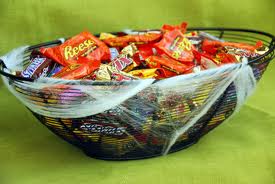 with full of candies, from chocolates, small toys, lollipops, and wide variety of hard and soft candies at the doorstep and placed a note for them to pick some. To my dismay, a group of teens got all of it, brought along the entire stuff together with my favorite large native basket! They've tricked me all along!
Incidentally, while on my way home today, I had the opportunity of taking snapshots of interesting outdoor household spooky decors in my neighborhood such as skeleton crafts, graveyard fun, ghosts, and other scary things. Here, take a peek: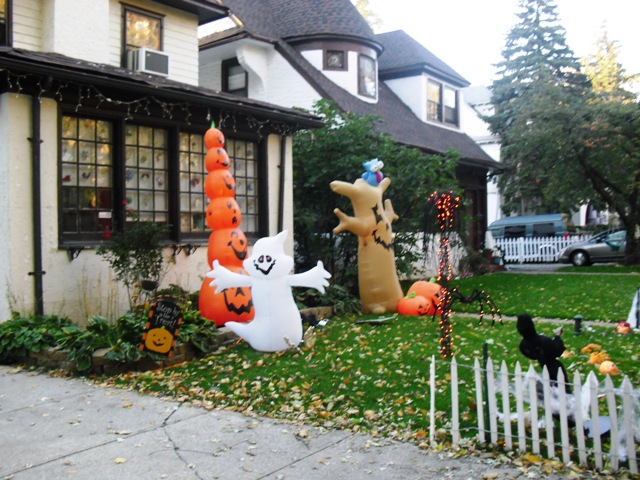 (photo property of www.myusefultips.com)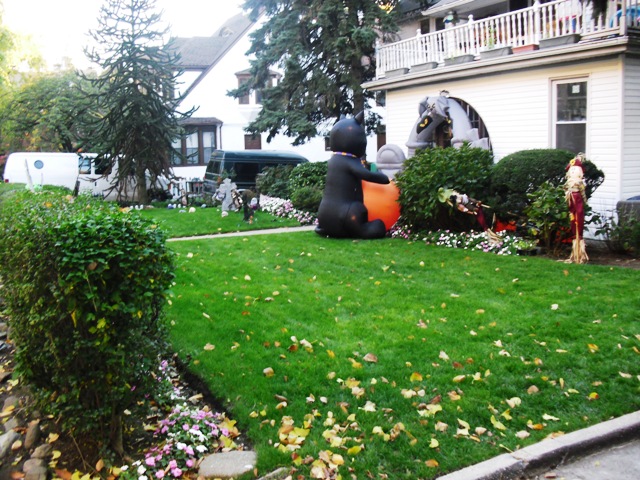 (photo property of www.myusefultips.com)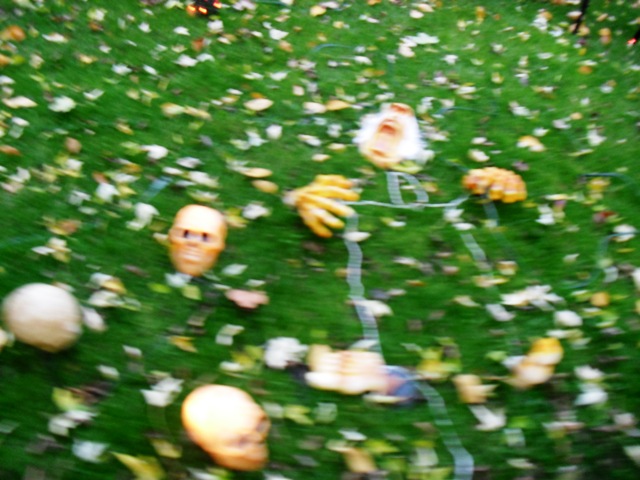 (photo property of www.myusefultips.com)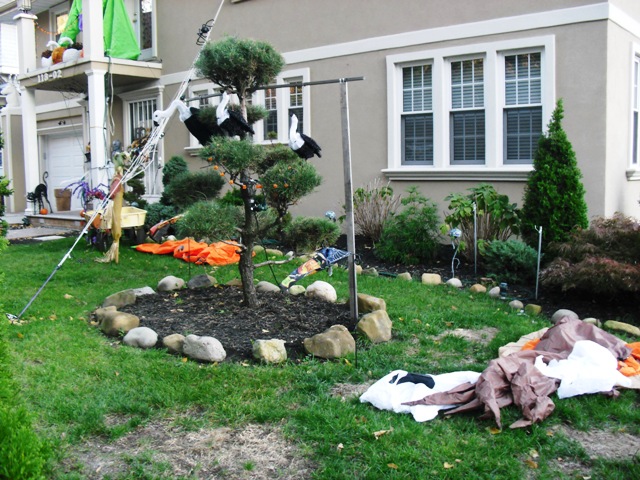 (photo property of www.myusefultips.com)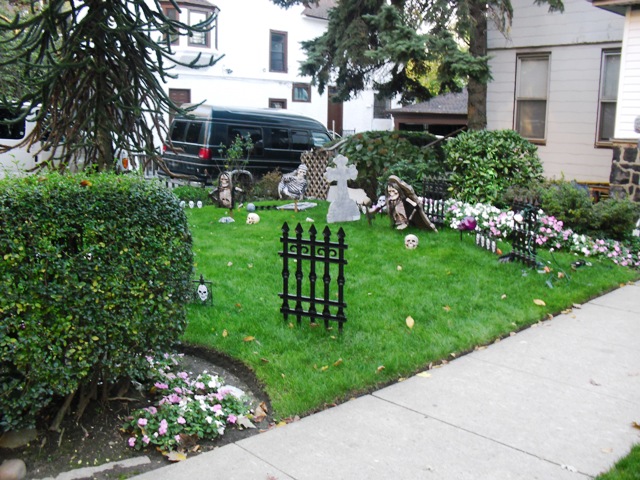 (photo property of www.myusefultips.com)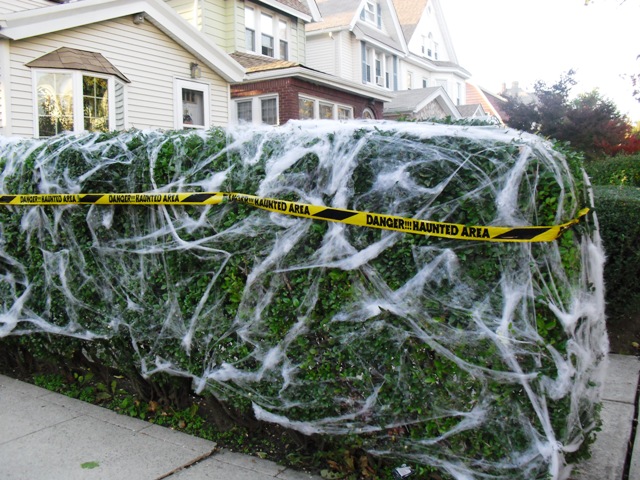 (photo property of www.myusefultips.com)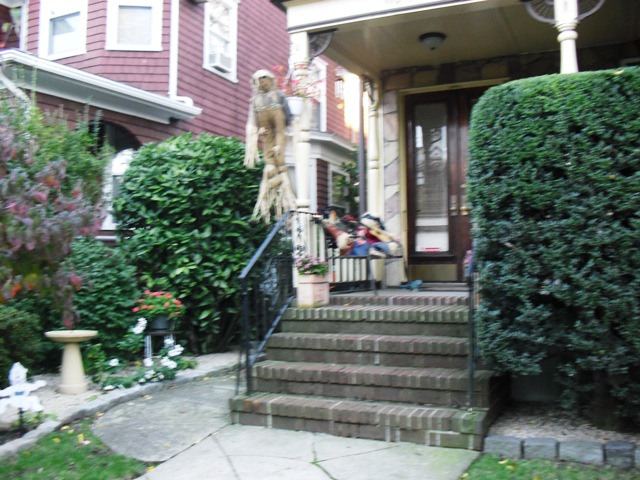 (photo property of www.myusefultips.com)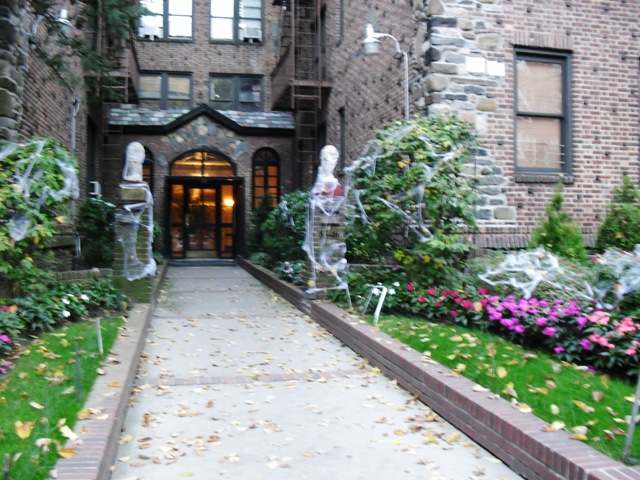 (photo property of www.myusefultips.com)
Whether it's a "treat or a trick", I see nothing wrong with participating in any Halloween events for "fun" purposes and especially if one has the means for it. However, it would be prudent to consider the spiritual significance behind it. I don't intend to elaborate on the origin and history of Halloween, but the fact and the reality that Halloween for majority of Christians, like most of us, is being celebrated on the eve till the wee hours of November 1 which is the feast of All Saints Day, and that the following day is the Feast of All Souls Day, parents may start considering teaching their kids about the relevance of commemorating the said Feasts.
As such, one can celebrate Halloween simply and not overdoing it. After the Halloween fun, parents may then teach their kids to honor and ask intercession from the Saints and the next day, November 2 is the All Souls day, where they should find time to pray for dead loved ones so they can be with God in Heaven forever and that is what is more important. In this way, kids can be treated to a fun celebration, e.g have more candies and games and at the same time they can be informed of the more important concerns about Halloween!
Have a fun Halloween night!